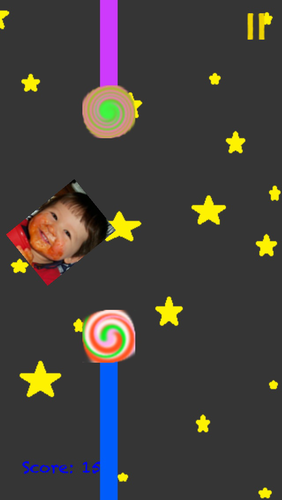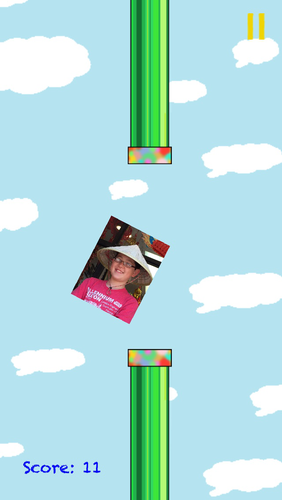 Haven't you ever wanted to get in on the thrill of the Bird as he jumps and plummets through those treacherous green pipes? Or perhaps subject your friends to the madness that this impulsive sport entails?
Bouncy You is your chance. But wait, there's more - use your character to bounce off obstacles instead of merely trying to avoid them! Use your own photo to dive, bounce, and spin your way through infernos of pipes or lollipops, trying to keep that annoying rotational inertia under control. Take a picture of yourself for your character, or (if you are truly cruel) use one of your friends! Earn extra points for hitting the lollipops that litter the way in front of you. Use your geometrical expertise to propel yourself forward! But don't let yourself fall behind - for although a single pipe is rarely lethal, together they form a veritable minefield. If you aren't careful, you might find your face, in all its glory, plunging to its helpless death!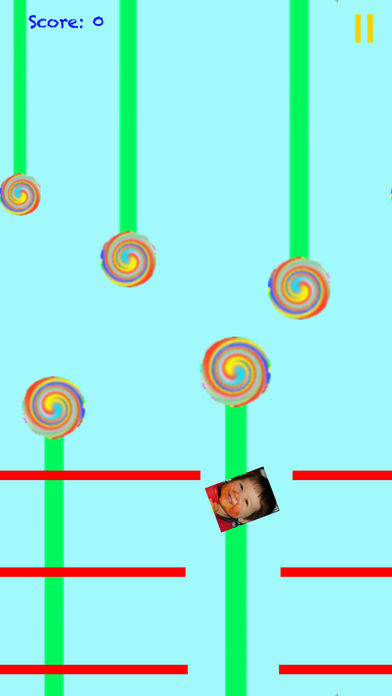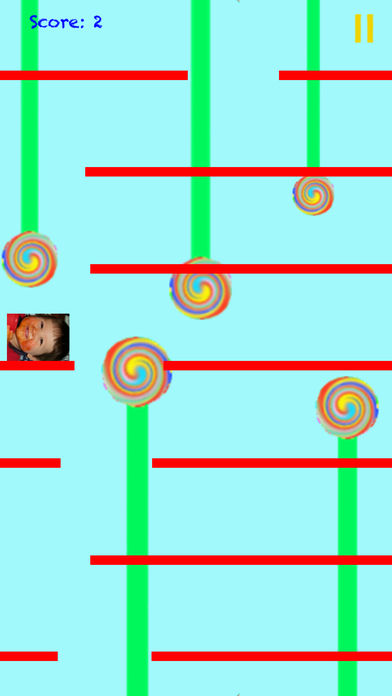 Insert your own picture, zoom to your liking, then enter the frenzy. Tilt, slide, and tumble your way through treacherous floors in a frantic attempt to stay alive. Stay ahead of the onslaught: don't let the steadily increasing speed push you to the top!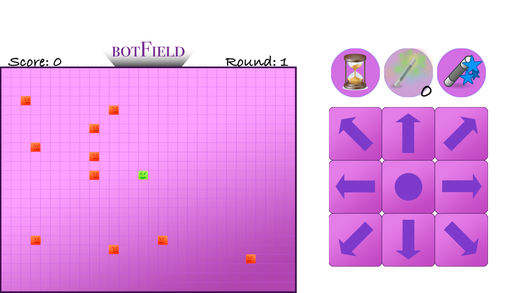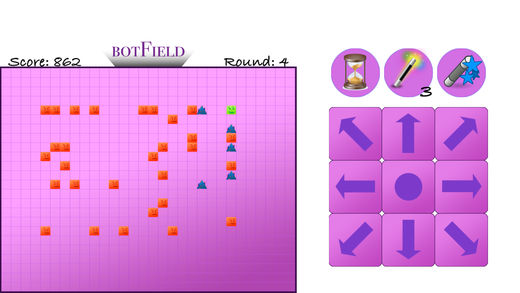 Welcome to the BotField, infested with evil orange bloodthirsty bots! Use your wits to guide the sweet, innocent green player through the treacherous grid while making the bots - of considerably less intelligence - destroy themselves! Rack up the points by progressing through the levels. With your combination of skill, determination, and just a little bit of luck, the evil orange bots will find that they are no match for you!
Based on the original Unix 'robots' game, BotField requires you to run from enemies that bear down upon you with every move. If they surround you, you can teleport away to a random space in the field - which may contain an enemy. However, BotField introduces a special 'safe teleport' option that you can accumulate and use at your discretion. Play frugally or liberally, but always stay one step ahead of those relentless orange bots!
Runners, rejoice: Nevermore shall the ire of the coaching staff befall you!
This app, developed for the runners of NCHS, has the built-in feature to connect you to the Logarun website. Log your workouts without logging on to a computer, or before you even leave practice.
Features supported:
Log in to your logarun.com account
Quickly scroll through the different months (and even years)
View and edit health data: sleep hours, weight, morning pulse, and body fat percentage
View and edit run data
Select from your list of shoes
Log distances in terms of miles, kilometers, meters, or yards
Post multiple runs in one day
View and edit daily titles and notes
Easily view week and month running totals
Tough times never last, but logging your runs can help you remember them all!